[soliloquy id="1029″]
Vision, Mission, and Values Workshop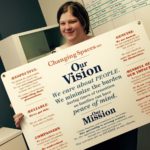 I hear it all the time…a vision, mission, and values statement is "so corporate" and "nothing but words." This couldn't be the further from the truth. With a clear VMV statement you have a dream, decision making tool, and roadmap for accountability. When you are able to define what you stand for you can hire right and grow your business.
What is a Vision, Mission, and Values, Statement.
Vision: Your vision statement describes your utopian view of what you want your business to do. One that is well written makes people feel like they are building a cathedral, and not simply laying brick.
Mission: Your mission tells people what you do, who you do it for, how you do it, and why it matters. This is the cornerstone for all your business decisions.
Values: Your values determine how you will conduct yourself and your business. Once defined they become a hiring and accountability tool. If you don't define behavior expectations, you can except to hold your team accountable.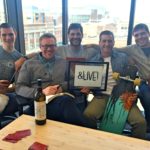 Work Warrior's VMV workshop helps you and your team create a statement that is uniquely you. Once complete, the impact is immediate. You'll see an increase in team work, have a clear direction, and see sales increase.
This workshop is the single best thing you can do for your team and your business.
What are you waiting for? Aside from being the most fun ever, your Vision, Mission, and Values can be the exact thing you are looking for to grow your sales, team, and why.