Described as brilliant, awesomesauce, hilarious, and so engaging you will forget to eat your snacks, Marianne has presented on startup and leadership topics to over 10,000 people in nearly every state. She is the founder of Work Warrior LLC, a company t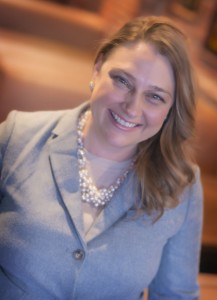 hat trains managers and small business owners the necessities of team management. She is also the co-founder of Revo, an organization that provides resources for social entrepreneurs and nonprofits solving local problems using smart business models. In 2010 she received her Master's in Organizational Development from Avila University and is also a TEDx Speaker. She loves super hero shirts, sequins, selfies and exclamation points!
When she is not busy being a pseudo super hero team builder you can find Marianne running about with her mini golden doodle named AlexanderHamilton (coming in Feb of 2018!).